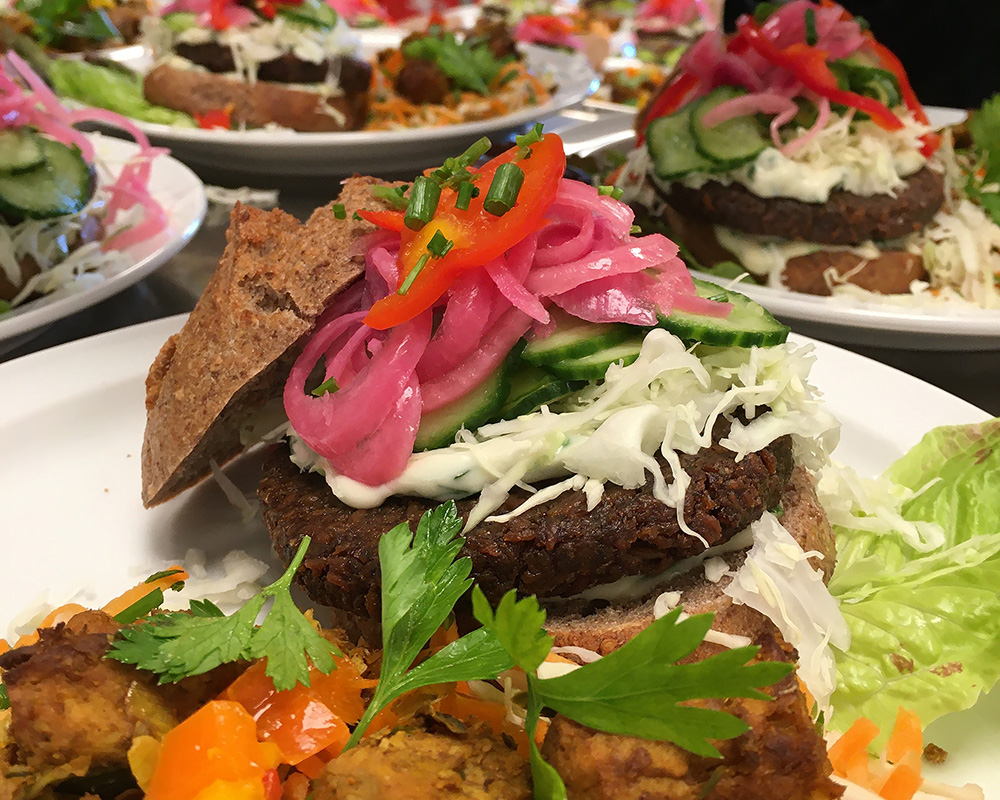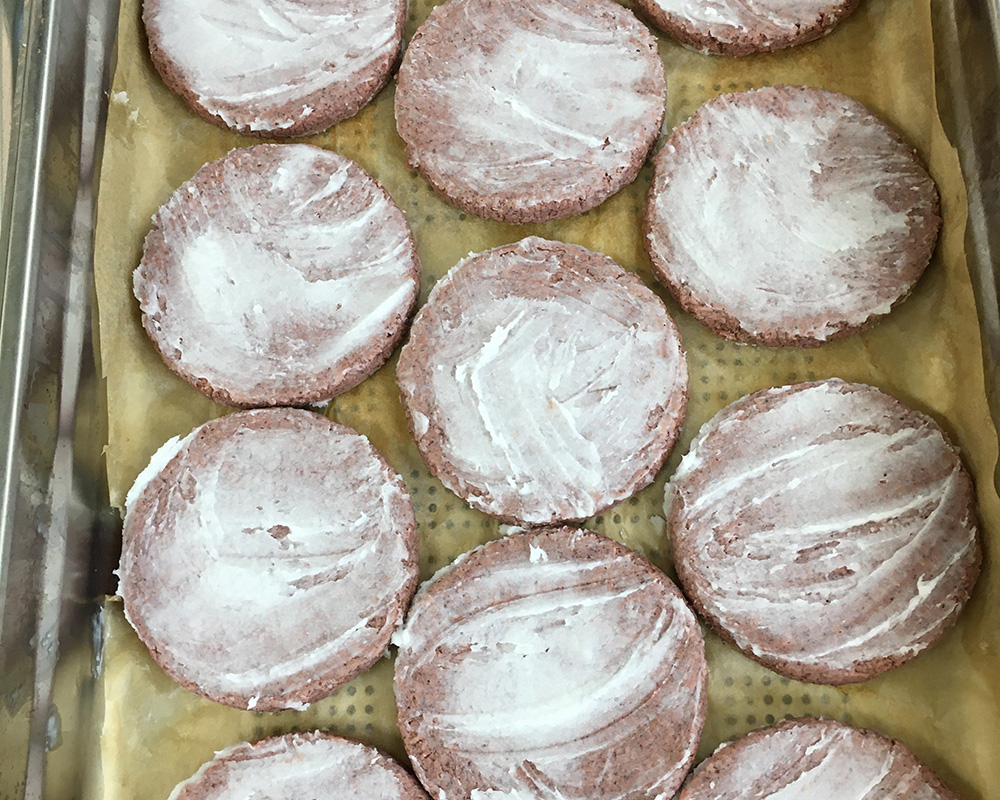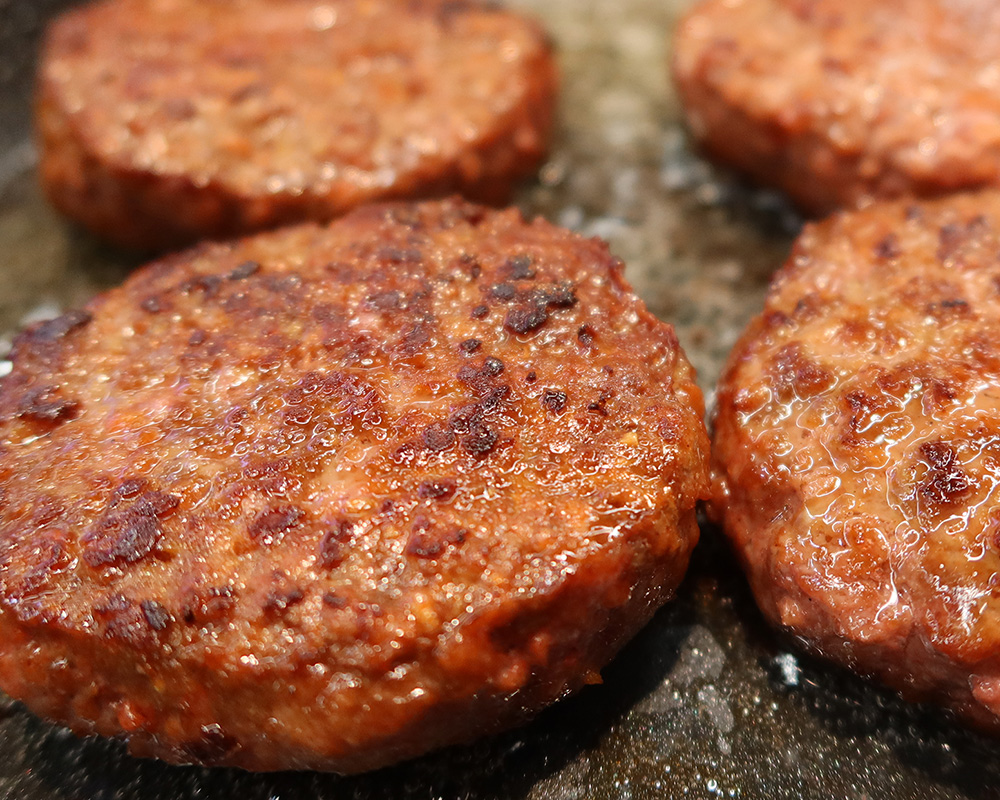 Næringsindhold pr. 100 g:
Energi 171kj
Fedt 3,3g
– heraf mættede fedtsyrer 2,76g
Kulhydrat 0,58g
Kostfibre  0,61g
Protein 2,01g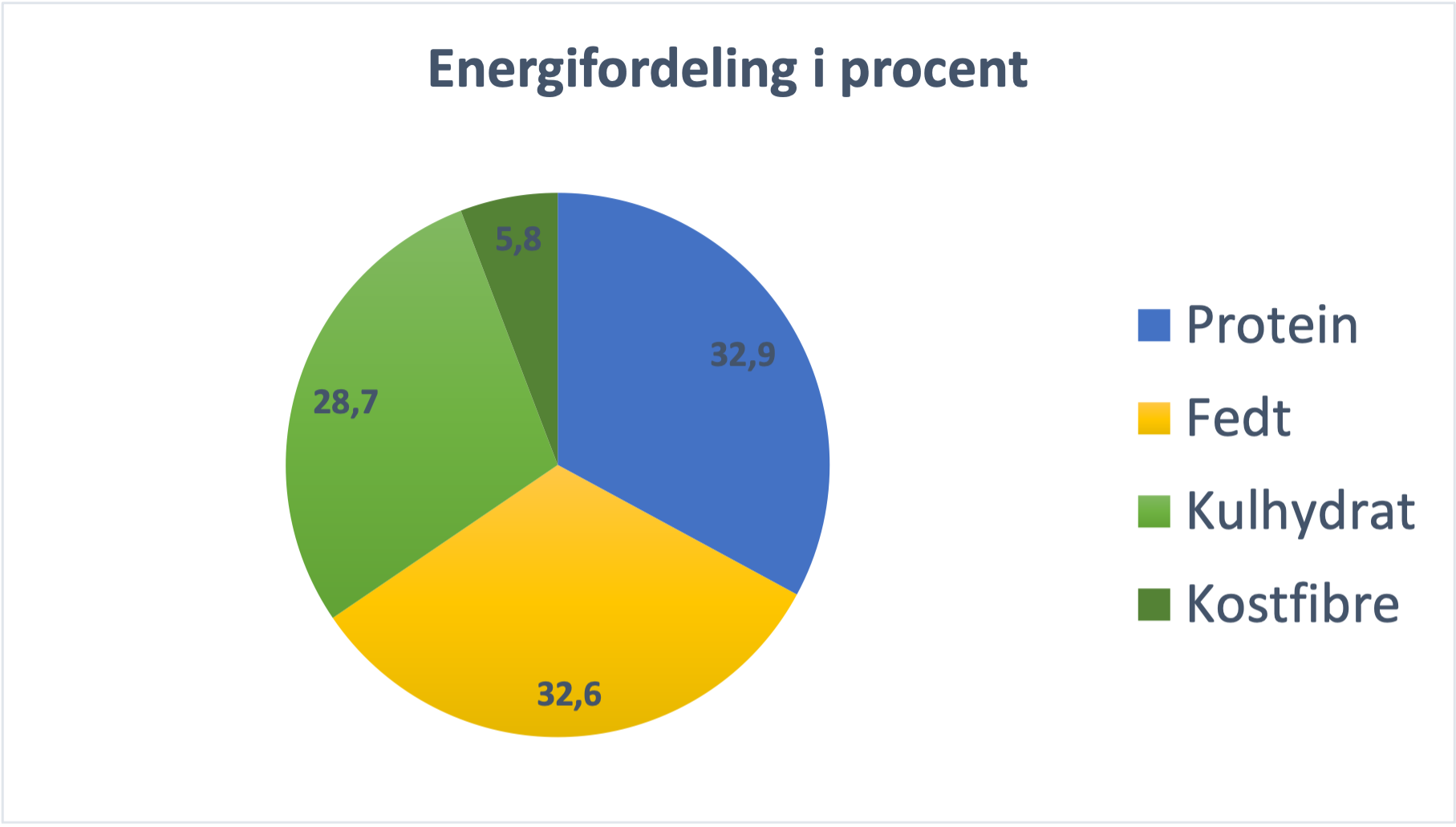 Plant Mate Plant Burger
4
patties of about 125 g
Print recipe
Ingredients
Sauce
100

g

Plant Mate Shreds

250

g

g water (250g=2,5dl)

5

g

beetroot powder (5g=1tsp)

5

g

vinegar (5g=1tsp)

8

g

nutritional yeast (8g=2tbsp)

5

g

salt (5g=1tsp)

2

g

black pepper, ground (2g=0,5tsp)

50

g

potato starch – alternatively, use wheat flour or lentil flour.

10

g

flea seed shells/Remember, ground. (10g=2tbsp). If you have FiberHUSK, use that.

FiberHUSK is flea seed shells that have already been ground to flour and can be used directly.

10

g

chia seeds, crushed (10g=1tbsp)

60

g

shelled hemp seeds (60g=1dl)

Neutral coconut oil or other type of oil for frying.
Instructions
Mix water, beetroot juice, vinegar, and spices and add Shreds.

Mix using mixer or spoon and let sit for 2-5 minutes until all liquid is absorbed.

Add ground flea seed shells, crushed chia seeds, and flour and knead/mix well for 2-3 minutes. The mixture will become more and more coherent.

Shape mixture into patties, preferably with a burger press. The patties should be 1,5 cm tall and not pressed too hard. That way they will retain their juiciness more easily.

Fry patties on pan in neutral oil.
Notes
Seeing as there is no oil in the mixture, feel free to add plenty of oil when frying so the patties become juicy.
If you need to fry a lot of patties, they can be placed in the oven. Coat them in coconut fat, place them on a baking sheet and cook them for 25-30 minutes at 180 degrees Celsius. Check on them along the way so they don't dry out.
Tips
Beetroot powder is added because of its red colour. Therefore, you can leave it out – or replace it with beetroot juice but then the amount of water should be adjusted accordingly. For instance: 1 tsp beetroot powder is replaced with 50 g beetroot juice. The amount of water is reduced by 50 g.