Easy to use Chunks and Granulate
Bites, Mince and Flakes
Hydration of Textured Vegetable Protein-TVP
Our TVP-products are available as dry products that needs hydration.
You can soak the dry products in cold water containing 1% of salt. The product should be drained, when complete hydration is obtained.
Watch this video on how to hydrate.
If you want to use the TVP-products in a sauce, you can reduce the hydrating time, but then you must add more liquid to the sauce – around 2½ x the volume of the TVP-products.
Ex: 1 dl Bites need 2,5dl liquid.
Recommended hydration time can be seen in this table:
Product
Hydration time/min

Granulate
Granulate soft
Mince
Flakes
Strips
Bites
Chunks

10
5
15
15
10
30
30
To minimize hydration times of Chunks, Bites and Flakes, hydration can be carried out over-night at refrigerated temperature.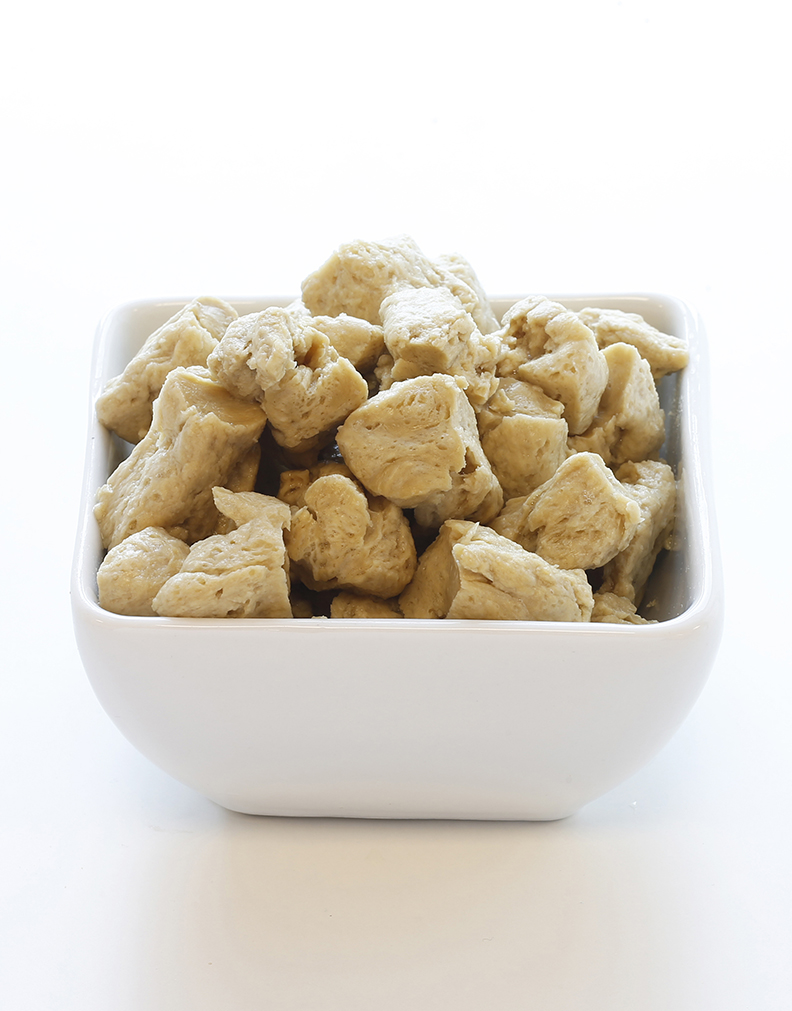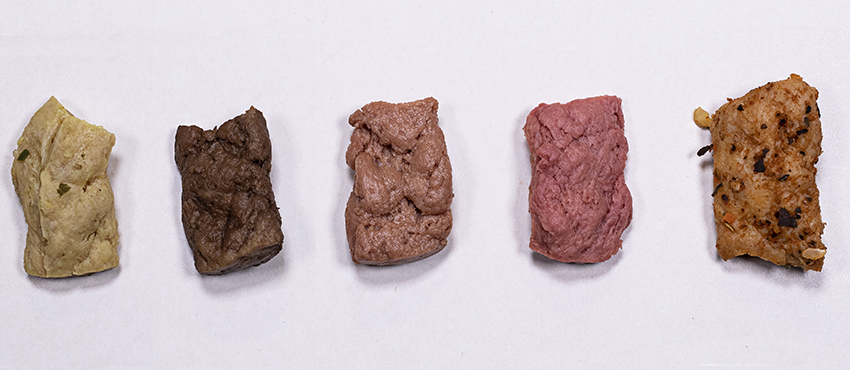 The dry TVP-products are light in colour and neutral in taste, which makes them versatile and easy to flavour and colour during the soaking dependent on the application.