Easy to use Chunks, Granulate
Bites, Slices, Mince, Flakes, Shreds…..
Our TVP-products are available as dry products. You can eat them dry, but mostly you will need to put them into some kind of liquid.
You can soak the dry products in cold water containing 1% of salt or just put them directly into a sauce or a marinade.
Watch our Videos and be inspired.
If you want to use the TVP-products in a sauce, you can reduce the hydrating time, but then you must add more liquid to the sauce – around 2 x the volume of the TVP-products.
Ex: 1 dl Bites need 2 -2,5dl liquid.
Recommended hydration time can be seen in this table:
Product
Hydration time/min
Granulate
Granulate soft
Granulate Mini
Mince
Mince Mini
Flakes
Strips
Nanostrips
Bites
Chunks
Slices
Shreds
5
3
2
5
3
10
10
2
10-15
30
10
2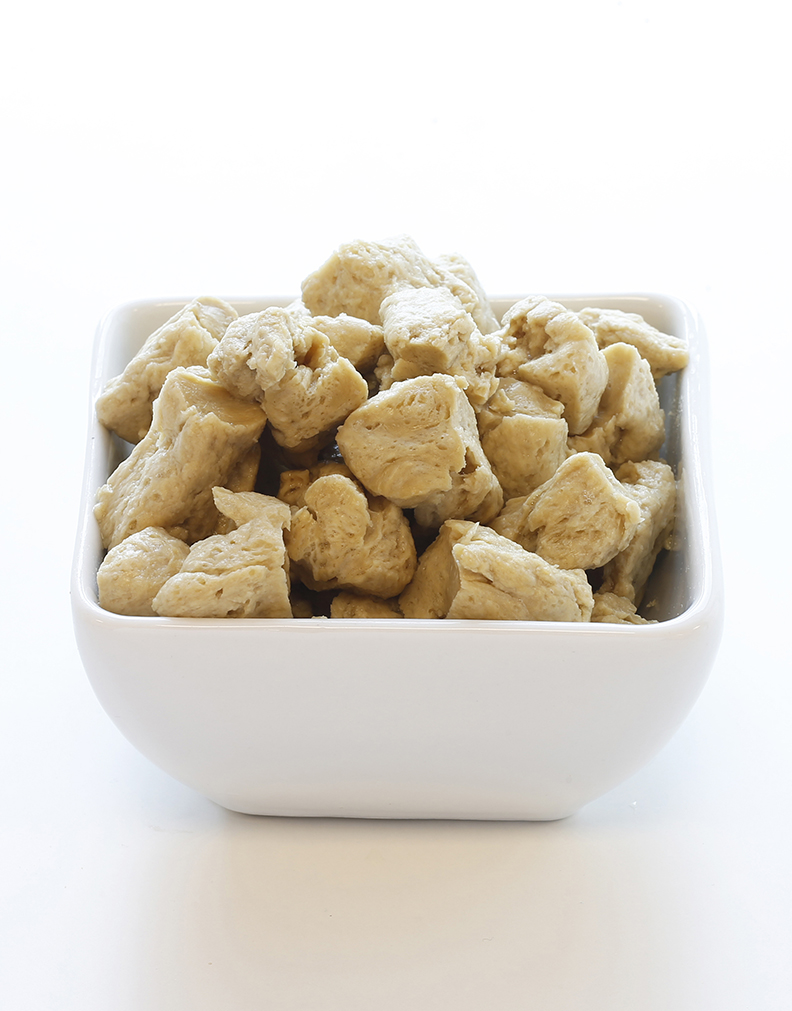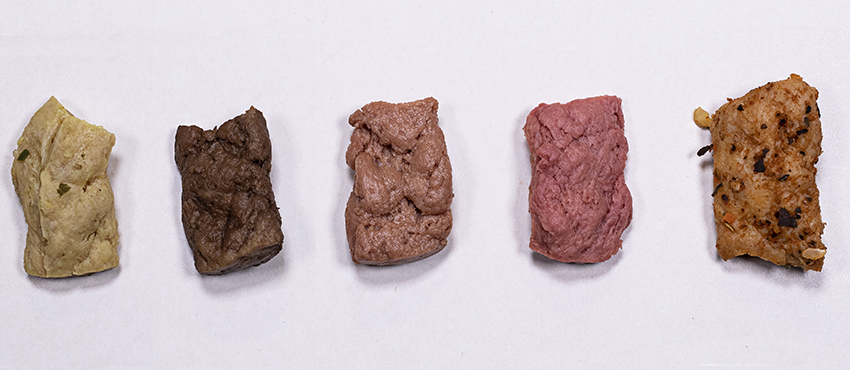 The dry TVP-products are light in colour and neutral in taste, which makes them versatile and easy to flavour and colour during the soaking dependent on the application.